Helen Long features prominently in my book Valdez Rises: One Town's Struggle for Survival After the Great Alaska Earthquake. She moved to Valdez in 1942, worked for the Valdez Dock Company, ran a grocery store with her sister, owned a home, served as mayor, and sat on the city council and planning and zoning commission during the post-earthquake turmoil. She was, by all measures, an active and influential community member.
In addition to her local contributions, Helen served in the U.S. Coast Guard during World War II and, as history now proves, she was part of a monumental shift within the U.S. military – the inclusion of women in active service.
Prior to World War II, women served in support roles. In 1942, following the attack on Pearl Harbor, the U.S. instituted emergency women's reserve units in the Coast Guard, Navy and Marines. In this new world, women could join as commissioned officers or as enlisted personnel. The women were under military direction, law and discipline, and subject to relocation. Prior to this, women served primarily as civilians, thus were not granted veteran status once their service concluded.
The Coast Guard's women's reserve was authorized under PL 773 and signed into law November 23, 1942 by President Franklin D. Roosevelt. The group was dubbed "SPARS," an acronym for the Guard's motto "Semper Paratus—Always Ready."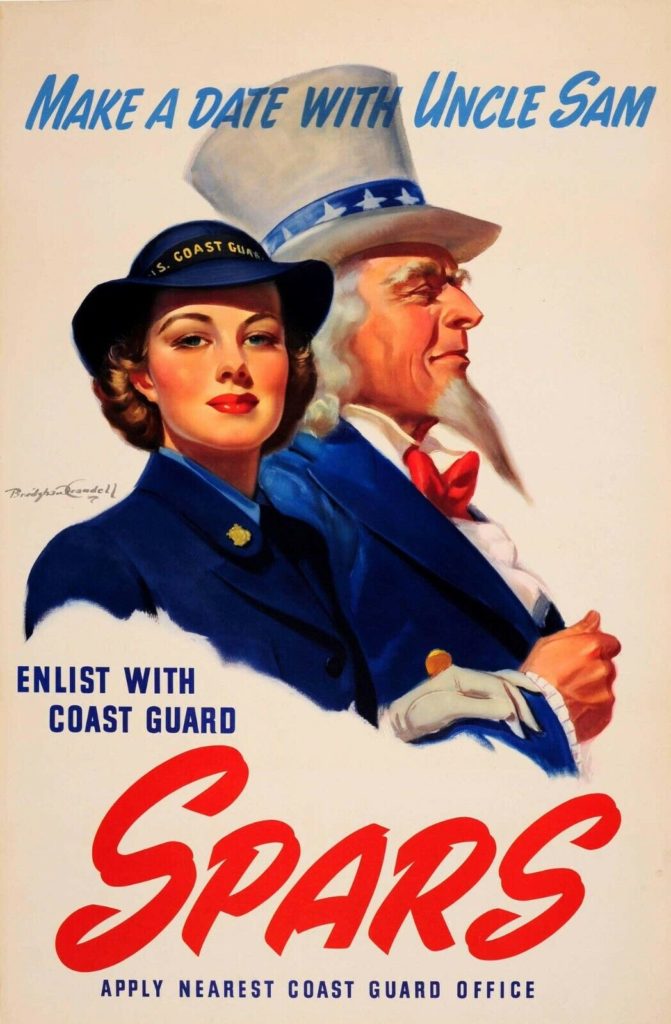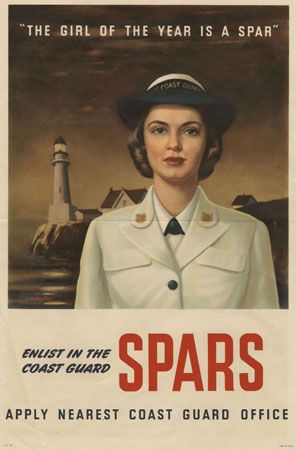 Mary Lyne and Kay Arthur, original SPARS Lieutenants, reported in their book Three Years Behind the Mast that upon creation of SPARS, female recruiters fanned out across the country to sign up women. "By day they [recruiters] made speeches, distributed posters, decorated windows, led parades, manned information booths, interviewed applicants, appeared on radio programs…By night they made more speeches, prayed women would be drafted, and lay down to dream of quotas. They careened about the country in mobile units, leaving laundry and dry cleaning in their wake, ironing shirts on top of suitcases, battling with primitive plumbing and cockroaches, and being of necessity constantly cheerful and perpetually enthusiastic."
As I note in my book, it's likely that Helen Long saw these recruitment posters in Valdez. Today, an online search for "SPARS" results in a wide sample of posters aggressively promoting service. By today's standards, the messages and language are unambiguously sexist, appealing to a woman's sense of responsibility to support men and be patriotic. Yet, for women like Helen, this was an opportunity for adventure, professional expansion, and recognition as valued and necessary contributors to the war effort.
Helen, who always sought both adventure and leadership, did not take much convincing. She signed up in November 1943 at the age of 31. Women between ages of 20 and 36 with at least two years of high school education were particularly sought after, thus Helen was a great addition to the corps.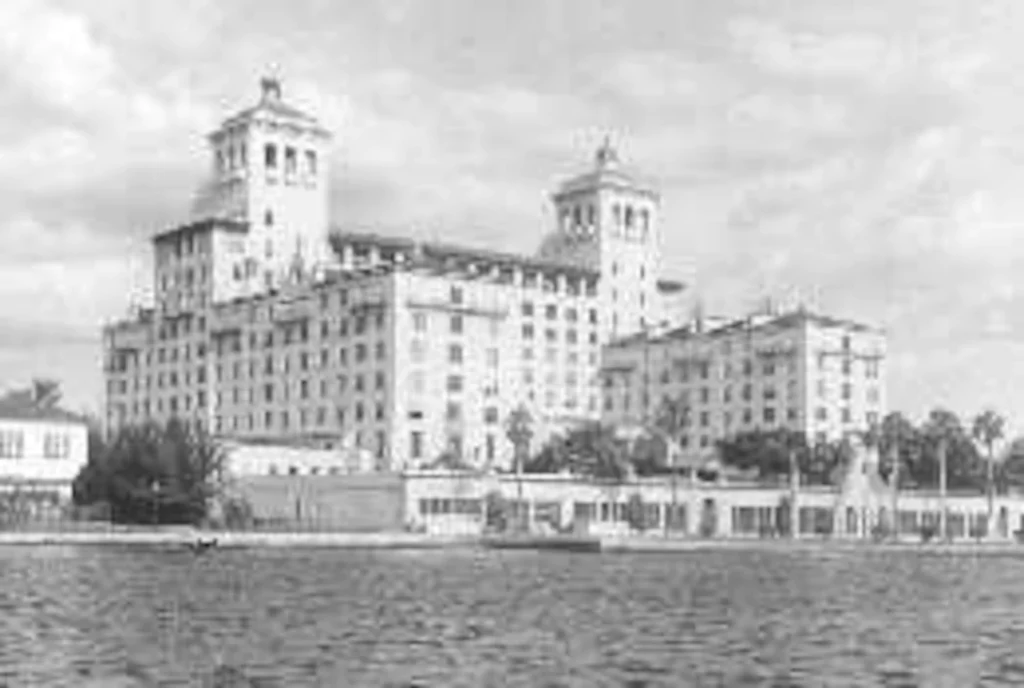 The Guard established a SPARS training center at the swanky Biltmore Hotel in Palm Beach, Florida in March 1943. It was to here that Helen dispatched.
In total, 11,868 enlisted women and 978 female officers served in SPARS during World War II. (U.S. Coast Guard/U.S. Department of Homeland Security website, Women in the U. S. Coast Guard). In the end, SPARS members were assigned to every USCG district except Puerto Rico. According to sources, officers served in general duty, communication, supply and recruiting roles. While enlisted women typically performed clerical duties, some rigged parachutes and drove jeeps, and a few women were assigned to the Long Range Aid to Navigation (LORAN) program, a top-secret radio navigation system developed for ships at sea and long-range aircraft. It's easy to believe that Helen could have been assigned to some of these more advanced non-clerical duties because of her earlier experience with the military in radio and logistics and Valdez Dock Company driving and working around heavy equipment. Later in her life, Helen took up writing for and publishing the Valdez newspaper, the Valdez Breeze, so it's also possible that she gained experience in communications during her years with SPARS.
In 1945, at age 33, Helen transferred to Norfolk, VA.
With the surrender of Japan in August 1945, the USCG demobilization effort began, and the SPARS were gradually discharged. SPARS was inactivated on July 25, 1947. Helen was one of the last to be released in 1947 from her service. She returned directly to Valdez.
On June 12, 1948, President Truman signed into law the Women's Armed Services Integration Act. The American Legion says in the article We can do it: The History of Women in Military Service (website), "With this act, for the first time women were recognized as full members of the armed forces. This meant they could finally claim the same benefits as their male counterparts, and it also allowed women to make a career in the Army or Navy." Helen's cohort of dedicated and professional women serving in the reserve units of the Coast Guard, Navy and Marines during World War II are rightly crediting with paving the way for the generations of military women who followed.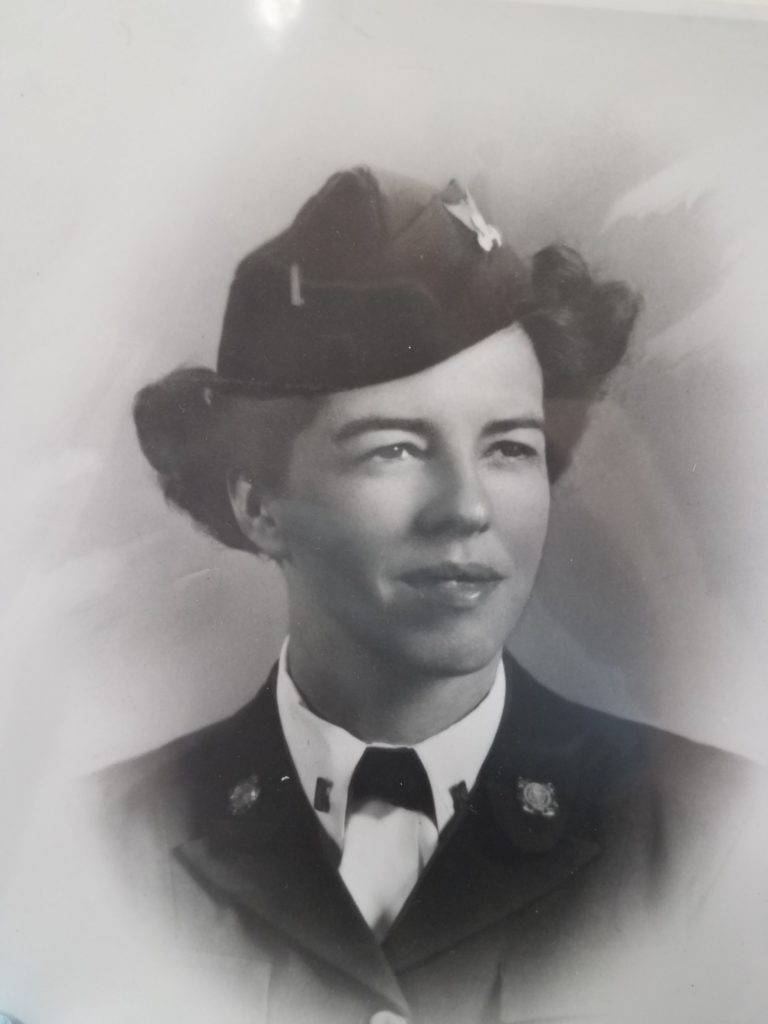 True to form, Helen continued to be committed to the SPARS. She served in the reserves into the 1960's, even after the upheaval of the Alaska Earthquake and the Valdez relocation. In her 1966 and 1967 Christmas letters, she reported to friends and relatives that she had gone to Juneau for a couple of weeks each year for her duty obligations. In November 1967, she took her niece to Palm Beach for the SPARS' 25th anniversary reunion, saying she'd "anticipated this trip for many months and it lived up to our hopes." Nearly 700 women attended the event, and many stayed at the Biltmore where they'd trained. Helen recalled that muster was held, a bugler sounded Reveille and Taps, and there was even a ceremonial midnight room check.
The first photograph I found of Helen Long was this beautiful portrait in which she is dressed in her formal USCG SPARS uniform. Later, I read that these uniforms were designed by the New York fashion house Mainbocher. According to the USCG website , the standard uniform was a navy blue suit, consisting of a jacket and a six-gored skirt, worn with black oxfords or plain black pumps, a brimmed hat, black gloves, black leather purse, and rain and winter coats. The summer uniform was the same design as the standard uniform, worn in white Palm Beach cloth, tropical worsted, or other light fabrics. Summer shoes were white leather oxfords or pumps. During summer daily work, the women wore grey and white striped seersucker dresses with jacket. (USCG website, SPARS: The Coast Guard & the Women's Reserve in World War II).